Corona causes respiratory failure when the lungs become weak, and the infection attacks the immune system, causing cytokines in the heart.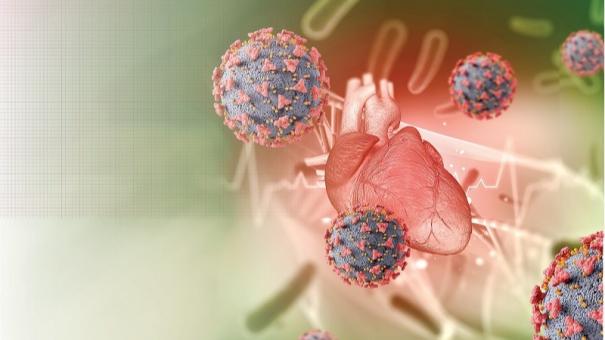 "Cytokines can lead to heart damage," say doctors
When this happens, a patient may experience a dangerous condition called myocarditis, explains Dr. Srinivas Kudimetla, a cardiologist at the Texas Health Fort Worth and Texas Health Physicians Group.
"Myocarditis is an inflammation of the heart muscle. This impairs the pump function of the heart muscle.
And there are more people with mental illness than those with coronary heart disease. It sowed fear in human minds. It caused tension in me or something. Brought about a mental illness called 'panic disorder'. It touched the hearts of many newcomers. It made the hearts that had already been affected worse.
Most private hospitals are not functioning in the curfew. Patients were also reluctant to go to the hospital for fear of corona. Public transportation is limited. For such reasons many are unable to continue regular treatment. Patients with heart disease, high blood pressure, diabetes, high cholesterol, kidney problems, and cancer missed out on monthly or quarterly laboratory tests.
As a result, they may not notice the abnormal changes in their body over time. Only approximate treatments were possible. As the condition lasted for several months, the existing co-morbidities intensified. The pressure they put on increased the risk of having a heart attack by 20 percent.
For many during the Corona period, loneliness was detrimental to mental health; Gave depression. At the same time, the efforts taken for mental recovery are far less than the steps they have taken for other treatments. Despite that, I was able to get treatment in 'tele medicine'. The benefits of direct medical advice for mental illness are not available in telemedicine. This also causes the heart to be affected.